Her Journey Group
Her Journey Group is an 8-week-long online trauma healing and recovery therapist-led group for women with a history of traumatic or other adverse life experiences that are holding them back from achieving success in family, professional, social, and emotional aspects of their lives.
JOIN NOW
Trauma Healing and Recovery Group for Women
Her Journey Group is an intensive 8-week-long online trauma healing and recovery therapist-led group course for women with a history of traumatic or other adverse life experiences that are holding them back from achieving success in family, professional, social, and emotional aspects of their lives.
We believe that psychological trauma including childhood adverse experiences (physical, emotional, sexual abuse, exposure to domestic violence, abandonment, and neglect) as well as abuse, domestic violence, and loss in adulthood is an INJURY, not a disorder, therefore, IT CAN BE HEALED.
If you are currently struggling with symptoms of trauma, PTSD, and other related emotional issues, including but not limited to anxiety, anger, depression, sleep problems, cognitive issues, and interpersonal difficulties, this group is for YOU!
Because You Are So Worth It!
With trauma specialist-led group coaching and support, you've found a safe place to heal , restore , and build a life worth living.
INTRODUCING...
Her Journey Group
CONNECT WITH WHAT MATTERS MOST.
Come join other like-minded women in learning how to disconnect from the noise around you and tune in to what's happening in your mind, body, and soul. Among many other things, We'll teach you how to:
Increase your emotional self-awareness and regulation skills
Heal your inner self through self-love and self-compassion
Cope with guilt, shame, and hopelessness
The sessions consist of a unique combination of well-established practices of neuroscience, cognitive behavioral therapy, trauma-focused psychotherapy, and trauma-focused art therapy. You will also be encouraged in practicing healing body and mind practices, including yoga and Qi-gong exercises, meditation, and forming healthy habits of sleep and nutrition.
It's time to nurture, restore, and heal yourself like never before.
Neuroscience
Get to know your amazing brain. Learn about the power of neuroplasticity and brain-based approach to trauma healing and recovery.
Cognitive & Dialective Behavioral Approaches
Session materials and techniques are based in Trauma-Focused Cognitive Behavioral Therapy and Dialect Behavioral Therapy which are two of the most effective evidence-based approaches to trauma recovery.
Art Therapy
Each session incorporates an art therapy exercise to aid emotional processing and self-expression.
Yoga & Qigong
The mind-body practices allow us to experience a sense of integrity, intimacy, and connection with our bodies and ultimately become balanced and grounded, restoring harmony and coherence between the body and the mind.
Meditation
Guided meditation practice is used to build the foundation of safety, to learn how to calm and ground oneself, as well as to foster and cultivate self-compassion and an increased sense of aliveness, joy, and presence.
Social Support
Learn how to connect with others and still value the unique individual you are inside. The support of others has been identified as a significant protective factor in reducing trauma symptoms and feelings of shame and guilt connected to traumatic life experiences.
And there is MORE...
As most of our graduates have asked for Her Journey Group to continue beyond the 8 weeks, we have developed Her Journey Support Community to guide you and support you in your healing and personal growth before or beyond the 8-week intensive group course.
We can't wait to connect and grow with you!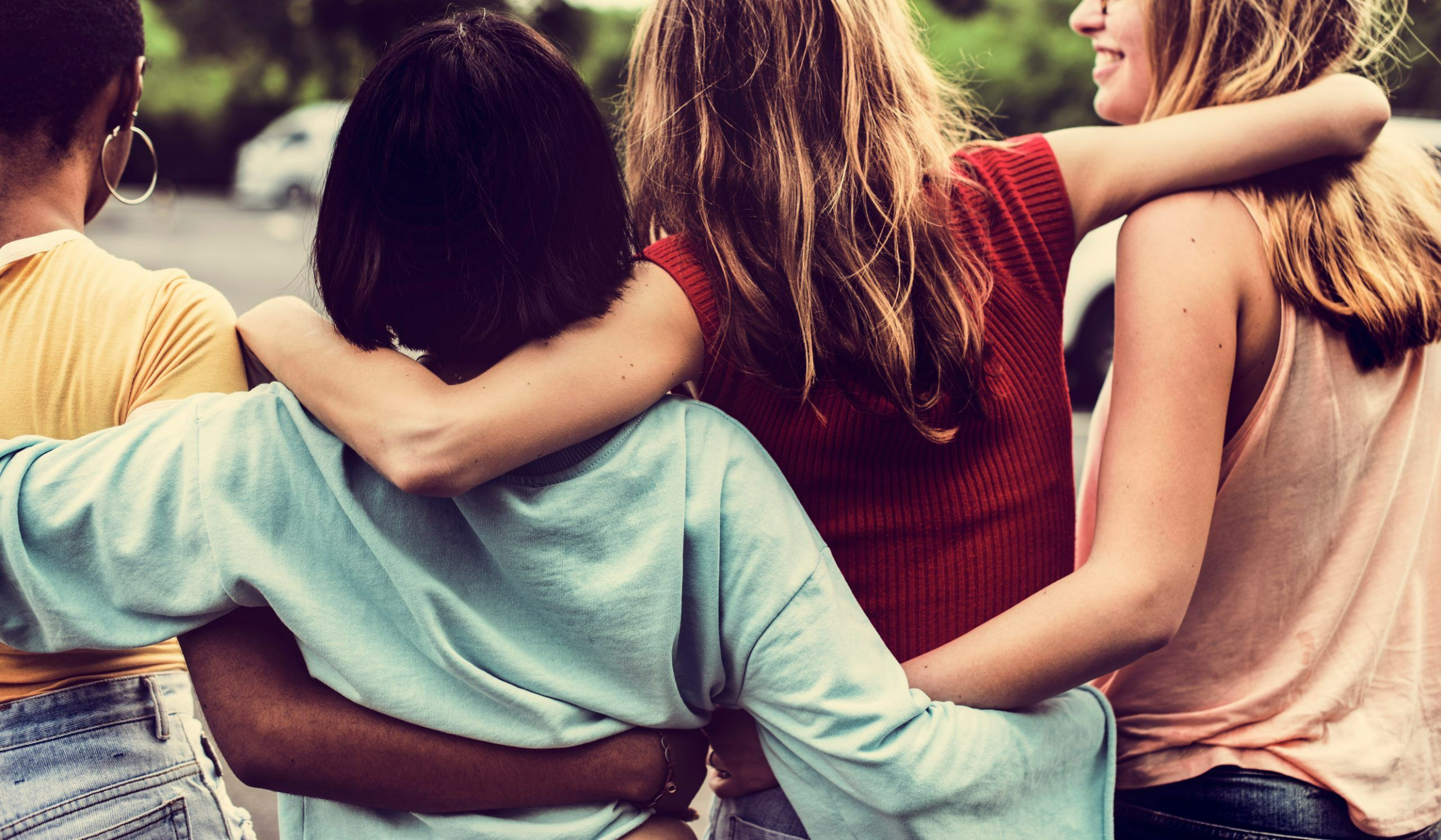 As a psychotherapist and a trauma professional with over twenty years of clinical experience, I believe that trauma is not a disorder but an injury we can all recover from to live an amazing life regardless of past experiences. I have designed these group sessions to provide you with the best trauma-informed healing practices and coaching I use in personal sessions with my therapy clients. I believe every woman deserves to heal and rebuild a life worth living. I believe in YOU!
However, healing is a process and a journey. It requires consistency and persistence. It requires the choice of growing pains as opposed to the pain of where you are right now.
Join us on a journey of self-love, self-discovery, healing, and newly discovered confidence.
Meet Your Instructor
Sharilee Benjamin, LMSW, CTP
Sharilee is a Psychotherapist, Licensed Master
Social Worker, Certified Trauma Professional, and
Certified Nonprofit Professional currently pursuing full
licensure in Georgia. Sharilee is passionate about helping
individuals, families, and communities restore or cultivate
emotional, physical, and social well-being. She has been
actively serving in various capacities of social work and
mental health, including trauma assessment, counseling,
life coaching, case management, client advocacy,
nonprofits, and gerontology for over five years. Sharilee
served nearly six years in the United States Army before
transitioning to social work and mental health.
How Does it Work?
When: 08/19/ 2023 (8 consecutive Saturdays from 10:00 am to 12:00 pm EST)
Where: Zoom Video Platform (the link will be provided)
Cost: $350 to pay in full; or $45/week (plus a $30 registration fee)
Participants: Maximum 10 participants per group
Group Facilitators: Dr. Denisa Millette, Ph.D., LPC, CCTP & Shari Benjamin, LMSW, CPT
Registration: Once you register, we will invite you for a brief 15 mins virtual consultation to give us a chance to meet you. The registration fee is $30 and it is non-refundable unless the group doesn't form.
To learn more, please send us an email to [email protected] 
Save Your Spot Today!
If you prefer weekly payments of $45; please emails us at [email protected] and we will set you up!